At least 28 people, many of them Hindu pilgrims, were killed and eight were injured when they were hit by an express train at a station in eastern India on Monday, authorities said.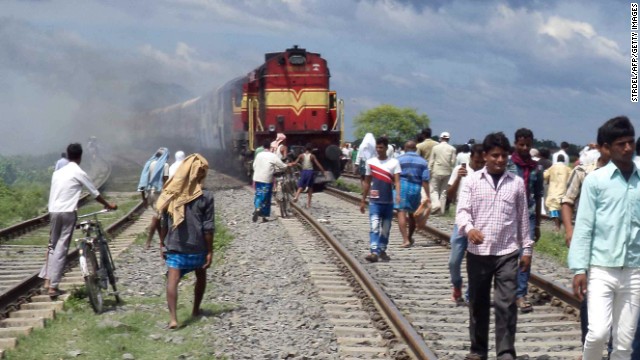 The people were getting off a local passenger train when the fast-moving express train plowed into them, officials said.
People at the station reacted furiously, setting the express train on fire and severely beating its driver, railway officials said.
The collision took place around 9:15 a.m. Monday at Dhamara station in the eastern state of Bihar, said Syed Parvez Alam, a senior local official who gave the approximate death toll.
"It's very difficult to give exact number of casualties right now as bodies are badly crushed," a top Bihar police official, S.K. Bharadwaj, told reporters.
The deaths are another shocking example of the thousands of people who are reported killed on the tracks of India's colossal rail system each year.
Prime Minister Manmohan Singh expressed "deep sorrow and shock at the loss of lives of pilgrims," his office said in a statement.